Anáguas são úteis para muitos estilos de moda diferentes! Nossa escolha hoje é o Fairy-kei, um estilo delicado e kawaii do Japão, e nós gostaríamos de apresentar algumas dicas para seu próximo outfit Fairy-kei ♡
Para quem não é familiar com o estilo, Fairy-kei (literalmente "estilo fada") é um estilo muito livre cujo foco são as cores pasteis, com penteados fofos, personagens dos anos 80 em tudo que é lugar e um pouco de DIY (faça você mesmo) também! Não existe silhueta específica, você só precisa de camadas de cores pasteis, meias interessantes e acessórios.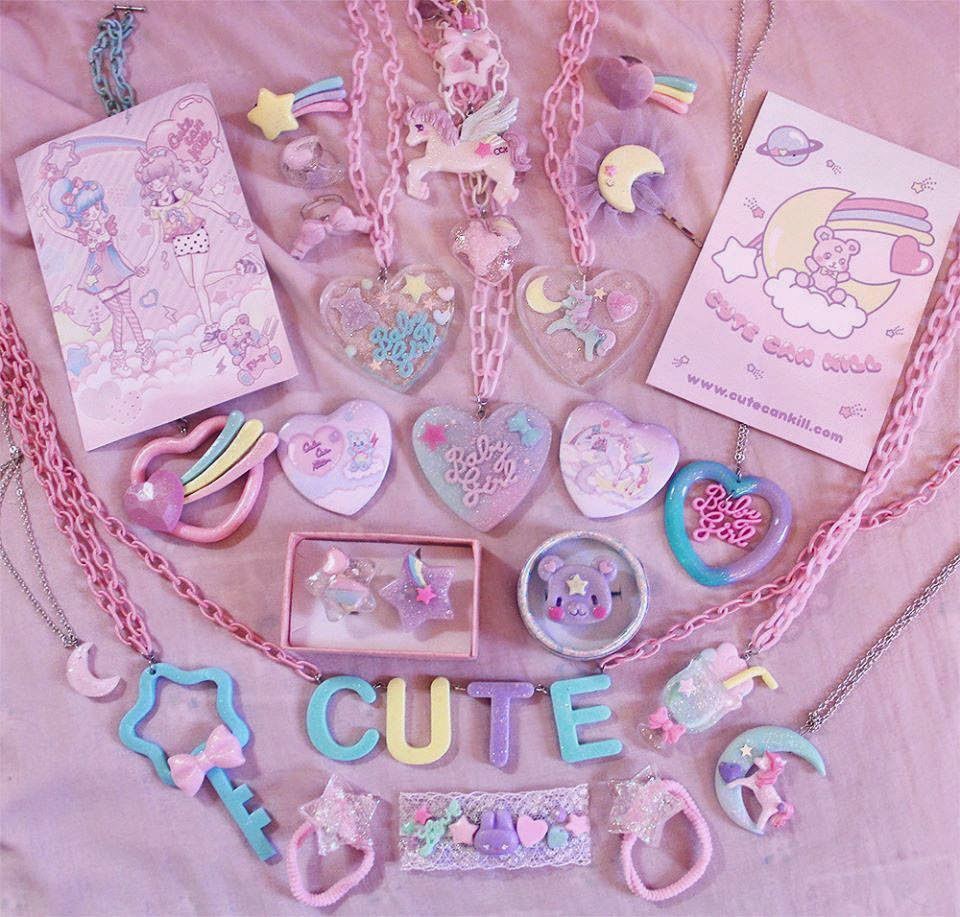 Acessórios feitos pela Cute Can Kill
A maior parte dos outfits utiliza saias para a parte de baixo (ao invés de calças ou shorts). Elas são geralmente curtas e franzidas, algumas tem renda, outras são literalmente um aro-íris pastel de tule ou voile.
Aqui estão algumas dicas para os seus outfits: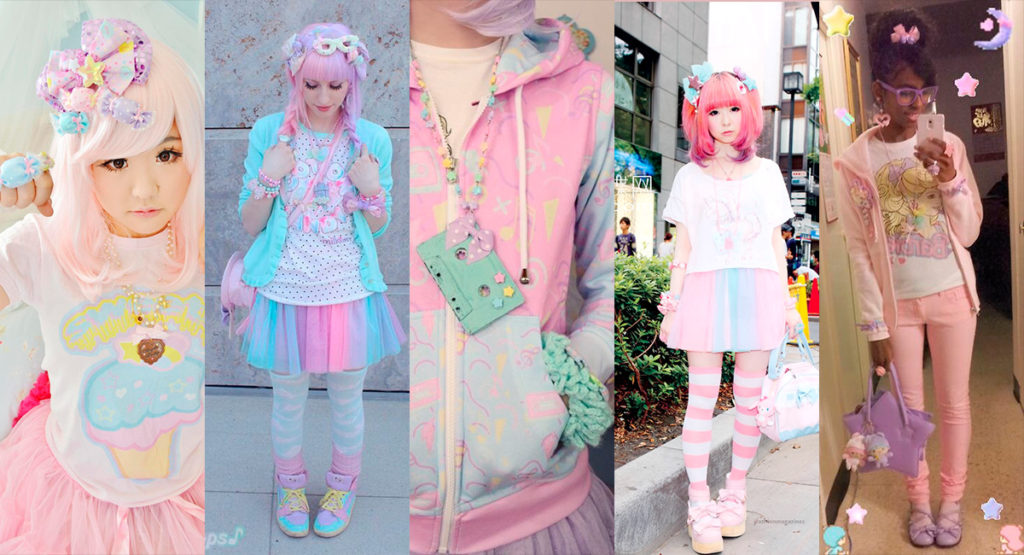 ♡ Adicione detalhes na sua saia! Lacinhos são um bom jeito de fazer isso, e é fácil de costurá-los na roupa. Se você quiser uma anágua inteira assim, a MeLikesTea pode fazer isso!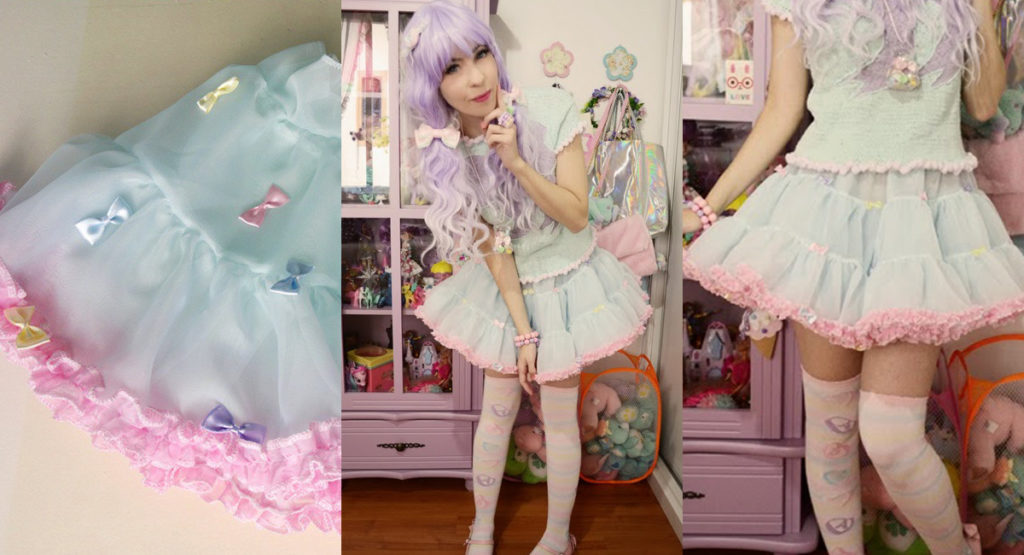 Essa foi feita especialmente para a blogueira Luly do blog Pastel Cubes.
♡ Faça camadas de acessórios! Não só usar várias pulseiras e colares – você sempre pode colocar mais acessórios de cabelo e broches em um laço ou chapéu, ou broches e acessórios de cabelo mesmo em uma bolsa para ser ainda mais fofo.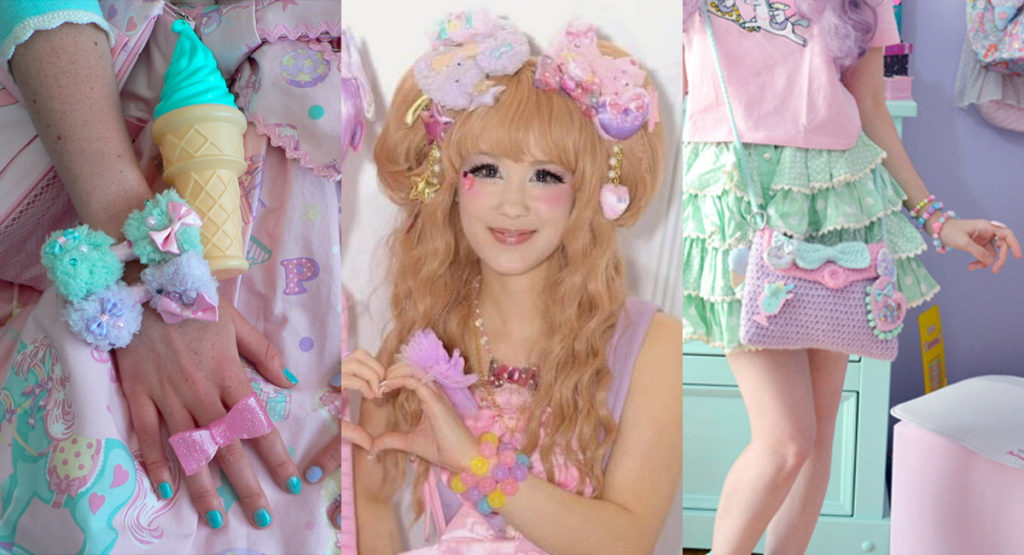 ♡ Don't forget the shoes! You can have cute teaparty shoes and pastel sneakers, or basic flats, but they can always be accessorised with bows or brooches, or complimented with cute socks for a more complete look.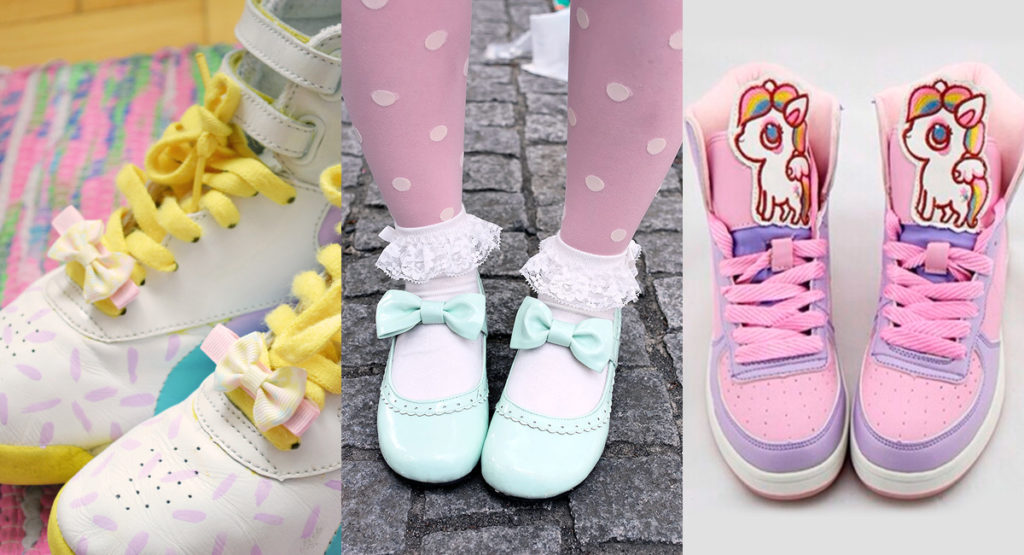 Então é isso por hoje! Esperamos que você goste das dicas e encontre novas inspirações para seus próximos visuais! Tenha um dia adorável!
---
Esta postagem foi escrita por nossa escritora convidada: Heidi Michel, do Doll Hospital.
If you want to be a guest writer for MeLikesTea's Blog send an e-mail to [email protected] including your social media and post idea/preview.